Navigator IP Reports Page
Navigator IP is an Access Control system with Software that looks and feels like a website.

The Reports page is a powerful flexible reporting feature allowing you to select, filter, view and export User and System activity.

Navigator IP can store 50,000 events which you can either Export to your favorite spreadsheet package (simple one-press "Export Report" button) or the in-built Report Generator as shown below

Includes on-site Muster lists to quickly view who is in the building - ideal for Roll Call.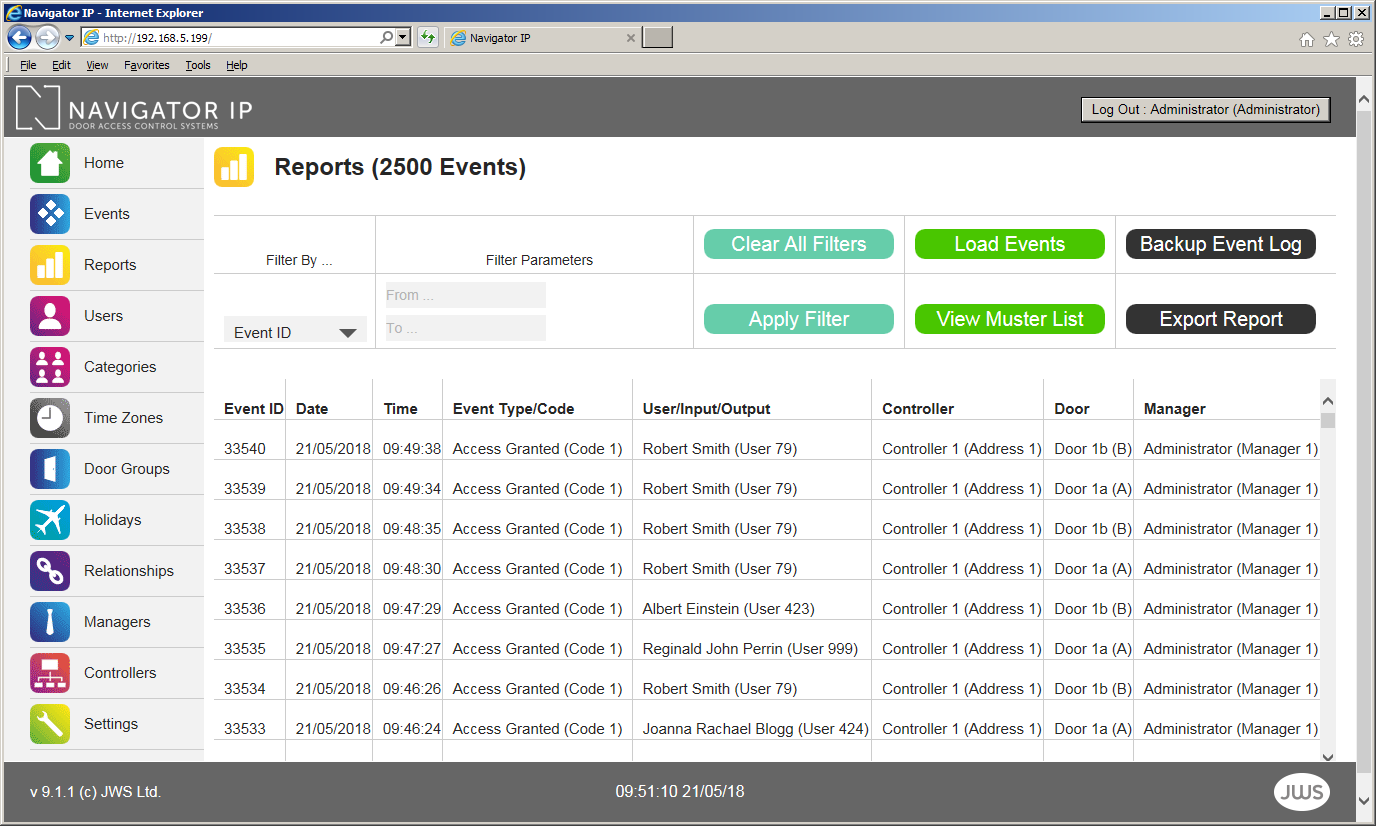 | | |
| --- | --- |
| | Events Page initially loads un-populated |
Choose a number of events to load
(Max 50,000 events)
Use the "Filter By" to find the Event Type

you are looking for e.g. For a specific

person pick "User Name"

Use Filter Parameters to enter a name

or part of a name e.g. "higgins"

Click "Apply Filter"
Filtered results can now be viewed

or filtered further if required
| | |
| --- | --- |
| | Choose "Export Report" to Download |
Save to a CSV format which

can be opened in your Spreadsheet

application