Navigator IP v10.0+ Software
Events Page
The Events page gives us a system-wide view of current activity on your door and/or network of doors.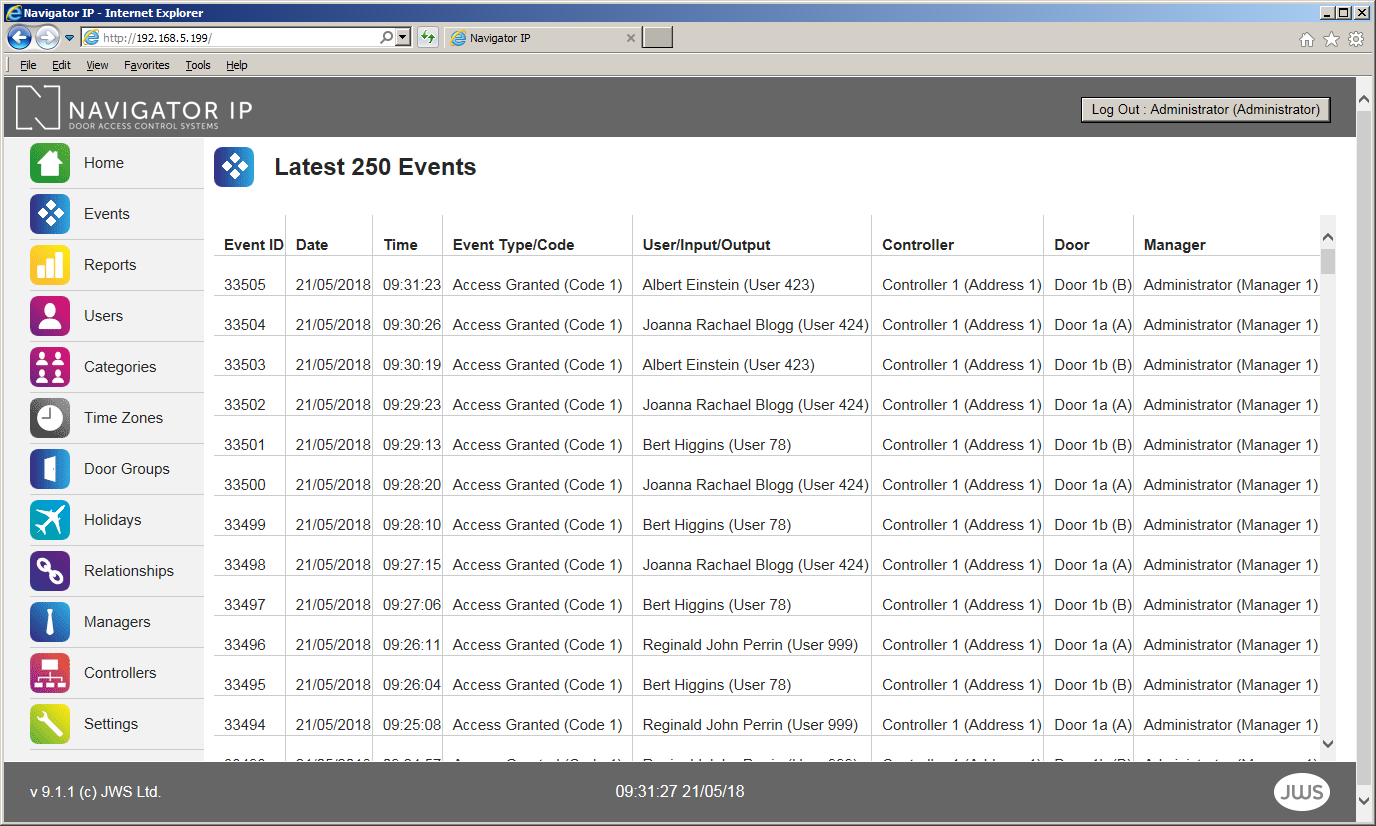 It displays the last 250 events and shows the following:
Unique Event ID
Event Date & Time
Event Type ( eg. Access Granted, Door Left Open etc.)
User / Input / Output
Controller
Door Location
This page updates automatically every 10 seconds
The above information can be retrieved by using the Reports page and exported via CSV file to a spreadsheet of your choice.