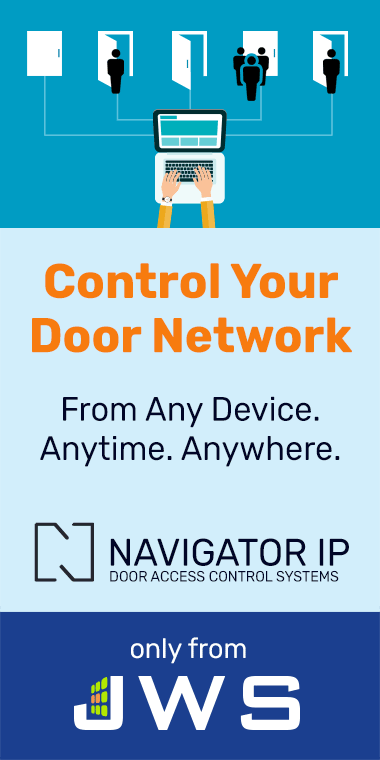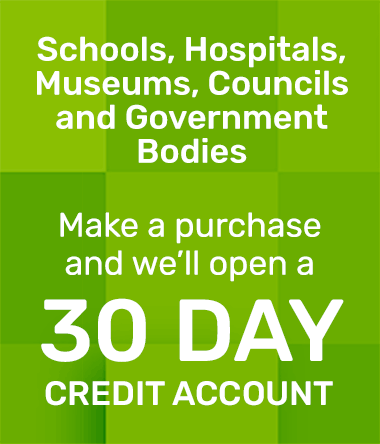 Access Control Kits
This is just a sample of some of the Access Control Kits we offer. Kits are available with different items - extra locks, different buttons, fobs not cards etc. Please call us on 01761 414700 or email sales@jwsltd.co.uk with your requirements. If you are an Installer of Distributor, contact us for Trade Pricing Log-on.
Looking for more features than a basic Access Control kit offers?
Take a look at Navigator IP - designed, manufactured and supported by JWS in Great Britain. Navigator IP is cost effective when compared to other access control providers.
1 to 100 door network, up to 2,500 users
JWS Secure MIFARE Fobs & Cards
Social Distancing Occupancy / People Counting feature
Free embedded software, free remote setup by JWS
Use PC, tablet or smartphone
Designed, manufactured & supported in Britain
Installation Advice and Support
Live Chat or Tel. 01761 414 700
Email: sales@jwsltd.co.uk
Design your own ACT5 keypad based system

Choose the system you want!

£46.50

| | | |
| --- | --- | --- |
| | | 42 in stock, immediate despatch |

Access Control Kit K1LR: Keypad, Lock Release, Exit Switch & Power Supply

ACT5 Keypad Access control system

£99.00

| | | |
| --- | --- | --- |
| | | 6 in stock, immediate despatch |

Access Control Kit K1: Keypad, Magnetic Lock, Exit Switch & Power Supply

ACT5 Keypad Access control system

£113.00

| | | |
| --- | --- | --- |
| | | 39 in stock, immediate despatch |

Design your own Easiprox based system

Choose the system you want!

£120.45

| | | |
| --- | --- | --- |
| | | 44 in stock, immediate despatch |

Access Control Kit: Proximity Kit 3 LR

EXP10 Proximity Access control system

£122.00

| | | |
| --- | --- | --- |
| | | 18 in stock, immediate despatch |

Access Control Kit K2LR: Keypad, Lock Release, Exit Switch, PSU, Keyswitch, Breakglass

ACT5 Keypad Access control system

£123.00

| | | |
| --- | --- | --- |
| | | 10 in stock, immediate despatch |

Access Control Kit: Proximity Kit 3

EXP10 Proximity Access control system

£137.00

| | | |
| --- | --- | --- |
| | | 21 in stock, immediate despatch |

Access Control Kit K2: Keypad, Magnetic Lock, Exit Switch, PSU, Keyswitch, Breakglass

ACT5 Keypad Access control system

£138.00

| | | |
| --- | --- | --- |
| | | 6 in stock, immediate despatch |

Access Control Kit: Proximity Kit 1 LR

Easiprox Proximity Access control system

£157.00

| | | |
| --- | --- | --- |
| | | Contact us before purchase |

Access Control Kit: Proximity Kit 4

EXP10 Proximity Access control system

£163.00

| | | |
| --- | --- | --- |
| | | 4 in stock, immediate despatch |

Access Control Kit: Proximity Kit 4 LR

EXP10 Proximity Access control system

£163.00

| | | |
| --- | --- | --- |
| | | 5 in stock, immediate despatch |

Access Control Kit K3LR: Keypad, Lock Release, Exit Switch, PSU, Keyswitch, Breakglass

ACT10 Keypad Access control system

£166.00

| | | |
| --- | --- | --- |
| | | 10 in stock, immediate despatch |

Access Control Kit K3: Keypad, Magnetic Lock, Exit Switch, PSU, Keyswitch, Breakglass

ACT10 Keypad Access control system

£181.00

| | | |
| --- | --- | --- |
| | | 7 in stock, immediate despatch |

Access Control Kit: Proximity Kit 2 LR

Easiprox Proximity Access control system

£183.00

| | | |
| --- | --- | --- |
| | | Contact us before purchase |

Access Control Kit: Proximity Kit 1

Easiprox Proximity Access control system

£192.00

| | | |
| --- | --- | --- |
| | | 3 in stock, immediate despatch |

Access Control Kit: Proximity Kit 2

Easiprox Proximity Access control system

£225.00

| | | |
| --- | --- | --- |
| | | 3 in stock, immediate despatch |

Wheelchair Access System by Proximity up to 800mm

Long Range Proximity for Automatic Doors and Access Control

£299.00

| | | |
| --- | --- | --- |
| | | 10 in stock, immediate despatch |

Design your own Navigator IP based system

Choose the system you want!

£350.00

| | | |
| --- | --- | --- |
| | | 45 in stock, immediate despatch |

Navigator IP "Kit 1" Complete 1 Door Solution with free software

Access Control System, Secure MIFARE Reader, 20 Cards or Fobs

£420.00

| | | |
| --- | --- | --- |
| | | 9 in stock, immediate despatch |

Navigator IP "Kit 2" Complete 2 Door Solution with software

Access Control System, 2 Secure MIFARE Readers, 20 Cards or Fobs

£490.00

| | | |
| --- | --- | --- |
| | | 9 in stock, immediate despatch |