How to Buy?

Buy direct from JWS


or

Distributors

Supplier Name:
"John Wainwright Systems Ltd"




City Electrical Factors




Edmunson Electrical




YESSS Electrical




KEW Electrical

Electric Center

Denmans Electrical Wholesale

WF Senate

Rexel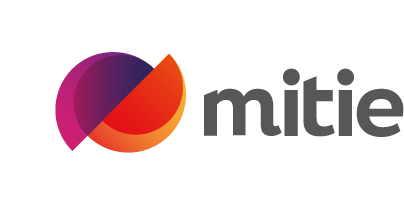 Mitie

Lockwell Electrical
Government, Education and Public Sector? ( Schools, Hospital etc.)
Make a purchase and we'll open a 30 day credit account for you.
Installed Price
JWS Total Installed Price Service - Let us provide the right installer for you.
Over 25 years working with reliable qualified trade installers.
Access Control Kits
This is just a sample of some of the Access Control Kits we offer - kits are available with different items - extra locks, different buttons, fobs not cards etc. Please call us on 01761 414700 or email
sales@jwsltd.co.uk
with your requirements.
Free Delivery
on orders over £100 net. -
Installer or Distributor?
- Contact us for Trade Pricing Log-on

Looking for more features than a basic Access Control kit offers?
< Live link to Navigator IP Demo >
User Name: Demo Password: Demo123456

Click the link above to try Navigator IP right now!

Browse through at your own pace or we are
happy to assist via Live Chat or on 01761 414700

Navigator IP V9.0+ Browser-Based Access Control System by JWS

Compatible with PC, tablet or smartphone.

Features include anywhere, anytime Access Control and real-time email & text alerts*.

Designed, manufactured and supported by JWS in Great Britain.

From a single standalone door to a 200 door network and up to 10,000 Users.


Control Two Doors with each Navigator IP Access Control Unit

Browser-based
No full-time PC required
No internet connection required
Fully embedded so no software to purchase, license or install!
Cost effective when compared to other Access Control providers

£99.00

| | | |
| --- | --- | --- |
| | | 8 in stock, immediate despatch |

£113.00

| | | |
| --- | --- | --- |
| | | 15 in stock, immediate despatch |

£122.00

| | | |
| --- | --- | --- |
| | | 3 in stock, immediate despatch |

£123.00

| | | |
| --- | --- | --- |
| | | 5 in stock, immediate despatch |

£137.00

| | | |
| --- | --- | --- |
| | | 23 in stock, immediate despatch |

£138.00

| | | |
| --- | --- | --- |
| | | 19 in stock, immediate despatch |

£157.00

| | | |
| --- | --- | --- |
| | | 5 in stock, immediate despatch |

£163.00

| | | |
| --- | --- | --- |
| | | 4 in stock, immediate despatch |

£163.00

| | | |
| --- | --- | --- |
| | | 5 in stock, immediate despatch |

£166.00

| | | |
| --- | --- | --- |
| | | 3 in stock, immediate despatch |

£172.00

| | | |
| --- | --- | --- |
| | | 4 in stock, immediate despatch |

£181.00

| | | |
| --- | --- | --- |
| | | 6 in stock, immediate despatch |

£183.00

| | | |
| --- | --- | --- |
| | | 5 in stock, immediate despatch |

£198.00

| | | |
| --- | --- | --- |
| | | 5 in stock, immediate despatch |

£299.00

| | | |
| --- | --- | --- |
| | | 10 in stock, immediate despatch |

£420.00

| | | |
| --- | --- | --- |
| | | 9 in stock, immediate despatch |

£490.00

| | | |
| --- | --- | --- |
| | | 10 in stock, immediate despatch |