How to Buy?

Buy direct from JWS


or

Distributors

Supplier Name:
"John Wainwright Systems Ltd"




City Electrical Factors




Edmunson Electrical




YESSS Electrical




KEW Electrical

Electric Center

Denmans Electrical Wholesale

WF Senate

Rexel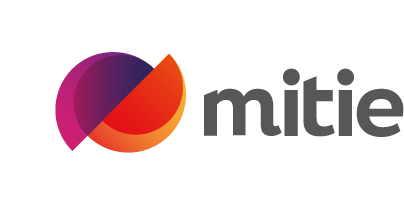 Mitie

Lockwell Electrical
Government, Education and Public Sector? ( Schools, Hospital etc.)
Make a purchase and we'll open a 30 day credit account for you.
Installed Price
JWS Total Installed Price Service - Let us provide the right installer for you.
Over 25 years working with reliable qualified trade installers.
Easiprox
The Easiprox stand-alone proximity reader is a low-cost programmable access control system. IP67 rated for outdoor use and can store up to 2000 unique tags. Adding and deleting tags is done by simple use of a Master Tag. The optional Simulator allows the programming (adding & deleting) of lost tags.
How do I install the Easiprox and
add / remove
tokens?

< Click me to get the Easiprox manual (PDF)
Looking for more features than Easiprox offers or ...
Navigator IP Access Control by JWS


Designed, manufactured and supported in Britain

With JWS Secure Sector MIFARE Proximity Technology


1 to a 100 door network, up to 1,000 Users.
Anywhere, anytime Access Control and email & text alerts*.
Compatible with PC, tablet or smartphone.

1 or 2 Doors per Navigator IP Access Control Unit
Browser-based (not Cloud) - Internet or full-time PC not required
Embedded firmware, no software to purchase, license or install!
Now with JWS Secure MIFARE Proximity Reader, Cards and Fobs
Add / delete cards & fobs in seconds, enrolment reader not required
Automatically produce Time & Data User Reports & Spreadsheets
Cost effective when compared to other Access Control providers
Rental properties e.g. Set PINs remotely with Start & Expiry Dates
User, Event & Door alerts e.g. Breakglass pressed, door left open


Support & Installation advice
Live Chat or Tel: 01761 414700 | Email: sales@jwsltd.co.uk




User Name: Demo Password: Demo123456

*Emails / remote access requires Internet connection.
Texts incur additional charges.
£0.50

| | | |
| --- | --- | --- |
| | | 23 in stock, immediate despatch |

£0.50

| | | |
| --- | --- | --- |
| | | 39 in stock, immediate despatch |

£2.35

| | | |
| --- | --- | --- |
| | | 393 in stock, immediate despatch |

£2.35

| | | |
| --- | --- | --- |
| | | 1,245 in stock, immediate despatch |

£10.00

| | | |
| --- | --- | --- |
| | | 3 in stock, immediate despatch |

£13.50

| | | |
| --- | --- | --- |
| | | 287 in stock, immediate despatch |

£13.50

| | | |
| --- | --- | --- |
| | | 1,055 in stock, immediate despatch |

£24.24

| | | |
| --- | --- | --- |
| | | 20 in stock, immediate despatch |

£25.00

| | | |
| --- | --- | --- |
| | | In stock, immediate despatch |

£25.00

| | | |
| --- | --- | --- |
| | | 7 in stock, immediate despatch |

£25.24

| | | |
| --- | --- | --- |
| | | 20 in stock, immediate despatch |

£74.00

| | | |
| --- | --- | --- |
| | | 6 in stock, immediate despatch |

£119.05

| | | |
| --- | --- | --- |
| | | 2 in stock, immediate despatch |

£120.45

| | | |
| --- | --- | --- |
| | | 9 in stock, immediate despatch |

£122.00

| | | |
| --- | --- | --- |
| | | 3 in stock, immediate despatch |

£135.00

| | | |
| --- | --- | --- |
| | | 1 in stock, immediate despatch |

£137.00

| | | |
| --- | --- | --- |
| | | 23 in stock, immediate despatch |

£157.00

| | | |
| --- | --- | --- |
| | | 5 in stock, immediate despatch |

£163.00

| | | |
| --- | --- | --- |
| | | 4 in stock, immediate despatch |

£163.00

| | | |
| --- | --- | --- |
| | | 5 in stock, immediate despatch |

£172.00

| | | |
| --- | --- | --- |
| | | 4 in stock, immediate despatch |

£183.00

| | | |
| --- | --- | --- |
| | | 5 in stock, immediate despatch |

£198.00

| | | |
| --- | --- | --- |
| | | 5 in stock, immediate despatch |

£299.00

| | | |
| --- | --- | --- |
| | | 10 in stock, immediate despatch |