How the JWS Total Installed Price Service works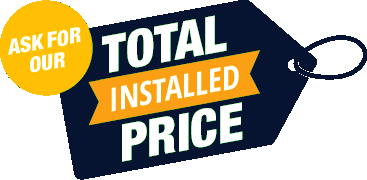 - Installation and Commissioning by an EN16005 qualified engineer from just £350 +VAT
- Guaranteeing you a compliant, safe and reliable Automatic Door installation
- Nationwide coverage, decades of experience- saving you time and money
- Optional preventative maintenance contracts
How does the service work?

The client contacts JWS to discuss their requirements and supplies pictures and / or drawings of proposed installation.
JWS will issue a 'Total installed Price' quote to the client for their approval along with equipment details, supporting documentation and pre-installation checklist.
Upon approval of quotation JWS will liaise with client to set installation date.
N.B. In some circumstances JWS may deem it necessary to conduct a Site Survey - this is usually free of charge.
Why JWS?

25 years experience designing and manufacturing Access Control and Automatic Door equipment supplying to the Installing trade - this ensures we have both technical knowledge and long established trading relationships with suitably qualified installers and sub-contractors.
Client's obligations and Pre-Installation Checklist

JWS will outline and then issue the client with a pre-installation checklist - this is to make sure that the installation happens as planned.
...here are just some of the areas that need to be taken into consideration and can be discussed further with JWS:

- Risk Assessment & Fire Regulations - Responsibility for this rests with the client, the client must ensure their local Fire Safety Officer and all relevant parties (including the users) are satisfied with the works the client is instructing to be undertaken on their behalf.

- mains supply - will there be a suitably positioned mains supply for the installer to use on the proposes installation date ?

- spring closer in the door - most Commercial use doors will have an inbuilt spring door closer in the transom, this must be replaced with a dummy unit ( turning to a minimum setting will not suffice). Although not an expensive item to replace it is often overlooked by installers and can lead to installation delays and subsequent chargeable visits to site.

- the area above the door, reveals and frame depths, what is the door header constructed of ... all easily overlooked but ultimately costly if not investigated properly prior to quote / installation - again JWS can help with this.
Automatic Door Case Study 1 - Summer 2019
Car Sales Showroom and Garage
The client approached JWS on behalf of a car dealership refitting for a new lease holder.
| | |
| --- | --- |
| Before | After |
| | |

Automatic Door Case Study 2 - Summer 2019
New Install of Toilet lobby Area
The client approached JWS on behalf of a builder.

For the keen eyed - door warning labels were applied after this photo was taken - plus take note of the log book and the engineers commissioning report sat on top of the operator!
Access Control Examples can be found here:
https://www.jwsltd.co.uk/hardware_casestudies.html

Copyright JOHN WAINWRIGHT SYSTEMS 2019. E&OE.